Corporate social responsibility
The windows of Édifice Jacques-Parizeau, in Montreal, were lit up to celebrate our healthcare workers.
Responsible employer
We remain undaunted in our commitment to being a good corporate citizen and a responsible employer. In these unprecedented times, our top priority is clear: protect the health and safety of our employees, tenants, partners, customers and guests. We believe that we all have a part to play in supporting our communities and that now, more than ever, we must work collaboratively and cohesively.
Beyond the initiatives we have taken in the short term in response to the crisis, we are also supporting the economic recovery efforts initiated by the various levels of government. We are keenly aware of our leadership role in helping the real estate sector bounce back.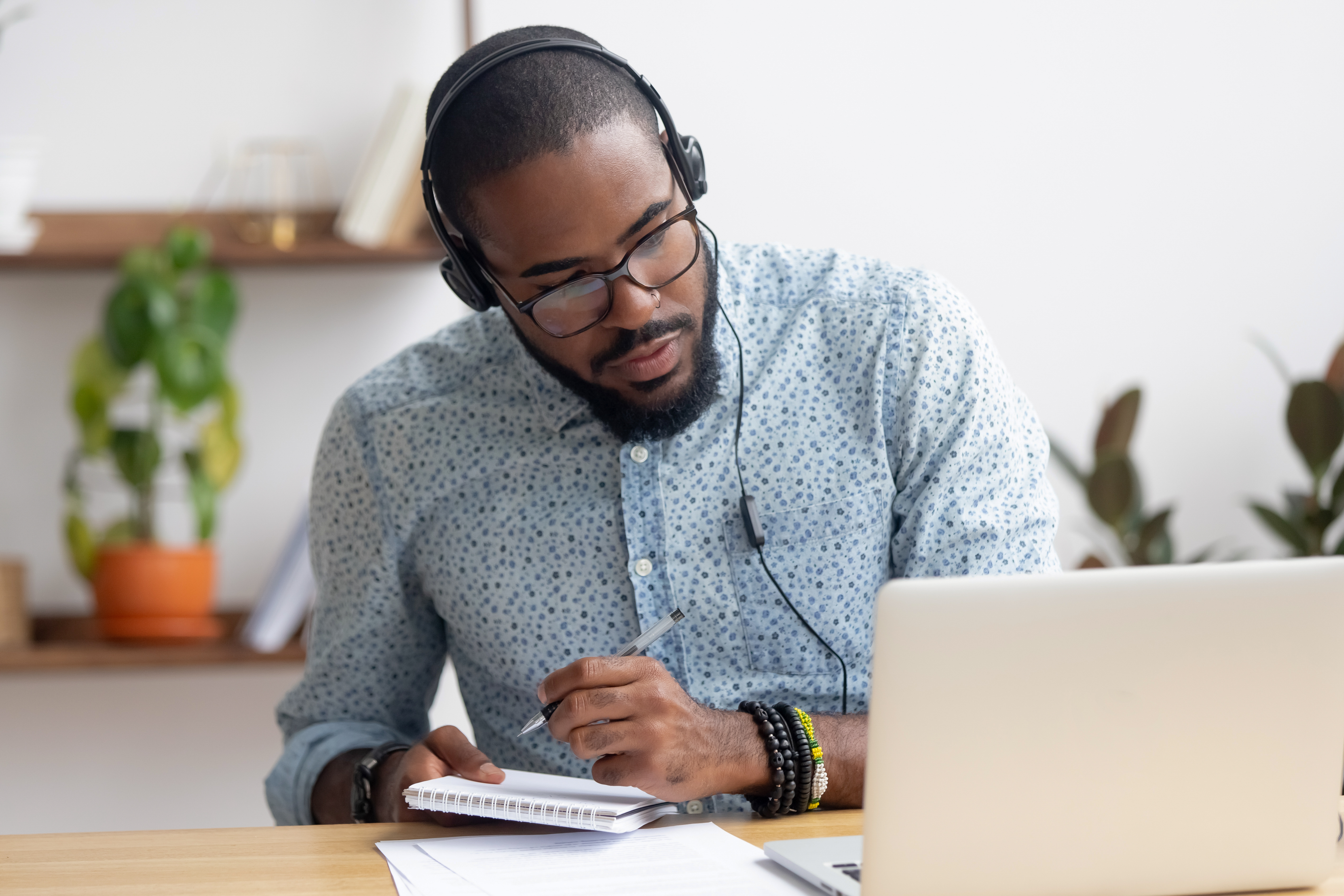 Health and well-being
As a responsible employer, we have stepped up and made the necessary decisions in a timely manner to safeguard the health and well-being of our employees and to ensure the continuity of our operations. The measures we have rolled out for our teams fall into two broad categories:
Reduce the risk of transmission for our staff, mainly by embracing work-from-home practices wherever the nature of the position allows.
Support employees by implementing a series of actions aimed at mitigating the effects of the situation on their health and safety.
For detailed information on the measures that have been introduced for our employees, please see the "Human resources" section.
Giving back to our communities
Our employees firmly believe in the importance of giving back to their communities. Engagement is an integral aspect of our corporate culture. And, in situations like these, the very concept of engagement is more meaningful than ever. The COVID-19 pandemic has been an opportunity for our staff to leverage our matching donation program, which lets them double their contributions to recognized charities, thus doing twice as much good. In this same spirit, our Giving Back Day initiative gives employees at our offices and properties around the world one paid day a year to lend a hand as part of a crew of volunteers. Safety reasons made it impossible for us to honour the tradition this year. To   compensate, we decided to donate to organizations that would have benefited had the initiative been held as planned. The result: nearly $100,000 directed to organizations who assist the most vulnerable members of our society, including shelters, food banks and healthcare providers. We also contributed to food banks money that would normally have been spent on employees' end-of-year festivities. In addition, thanks to our employees' generosity, our virtual United Way campaign exceeded its target by a hefty 15%.
We also decided to freeze executive compensation at the vice president level and higher and to delay their annual incentive payouts.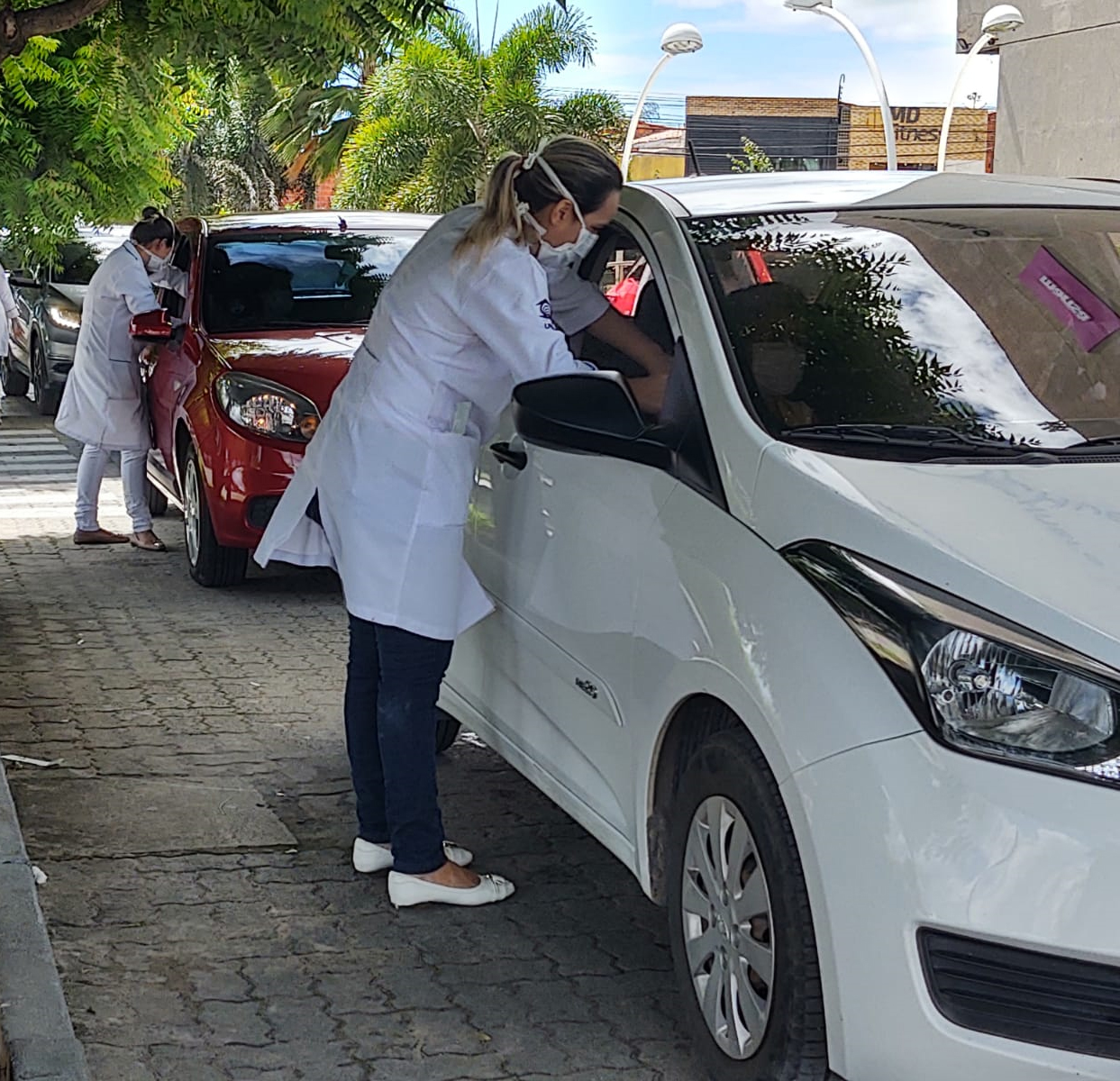 A good corporate citizen
We are fully aware of the role we play in the communities where we operate. In this new reality, we are working closely with various stakeholders to help those hit hardest by the crisis.
As soon as the outbreak started, we established a multidisciplinary team to develop and coordinate efforts to provide local support. Harnessing the influence of our properties in their respective communities, we brought a number of ideas to life, including lending space to those in need, sharing our expertise and making donations to worthwhile causes. We also reviewed the budget for our corporate contributions to focus on needs specific to this crisis and freed up select donation amounts earlier than expected. In April, more than $350,000 in contributions made their way to charities dedicated to serving vulnerable populations.
Use of parking lots at Via Sul Shopping in Brazil for seasonal flu vaccination clinics.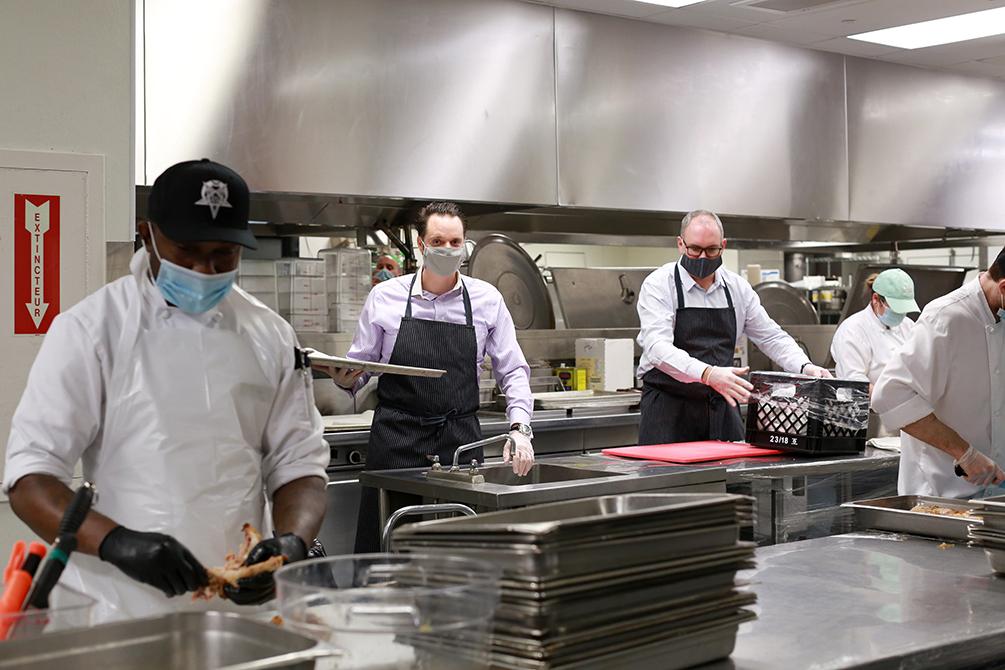 In our hotels
Several of our hotels have taken part actively in supporting their communities. For example, they have put their kitchens and cooking crews to work as part of large-scale  meal preparation operations for food-insecure segments of the population. These include:
Fairmont The Queen Elizabeth (Montreal) and Fairmont Le Château Frontenac (Quebec City), which have helped make two million meals in conjunction with Les Cuisines Solidaires, an initiative of La Tablée des Chefs, supporting food banks across the province. Le Cathcart at Place Ville Marie also pitched in by opening up its kitchens.
Fairmont The Queen Elizabeth, which has served 830 breakfasts a day to the homeless, with W Montreal contributing an additional 600 daily meals,  in collaboration with city officials and municipal health authorities.
Cuisines Solidaires, an initiative of the Tablée des Chefs, Fairmont Le Château Frontenac
Support healthcare workers
Some of our hotels have also made rooms available at a discounted rate to health care workers to facilitate their commute to the hospitals where they work or to help them avoid the worry of contaminating their families. The participating hotels include Fairmont The Queen Elizabeth and W Montreal as well as Fairmont Royal York in Toronto.
W Montreal and Fairmont The Queen Elizabeth have also joined forces with the Association des professionnels de la construction et de l'habitation du Québec (APCHQ) to offer preferred rates to people whose move into a new living space has been delayed by the pandemic.
In our shopping centres
At many centres, parking spaces have been made available to food banks for the distribution of food baskets or to local merchants for drive-through initiatives enabling them to sell food truck style meals. A number of our shopping centres have donated money to various organizations that have come to the aid of the population during the pandemic.
In total, more than $150,000 has been given to local charities, 56% of which has gone to food banks and 17% to healthcare-related causes. Donations have also been used to equip students lacking the proper technology to continue their schooling at home.
Tenant support
Most of the tenants at our shopping centres are feeling the impact of the coronavirus on their bottom line. We have implemented a range of initiatives to support them during the crisis.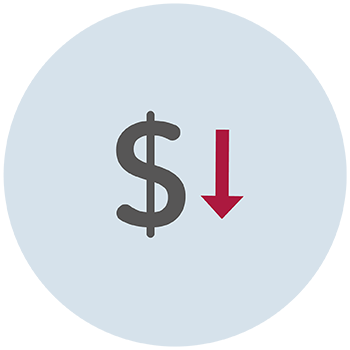 Reduction measures
We rolled out a number of mitigation measures, including rent deferrals, to certain tenants of our Canadian shopping centres in April and May. These measures were granted on a case-by-case basis. The goal is to help those hit the hardest by COVID-19 and, in so doing, keep the national economy afloat.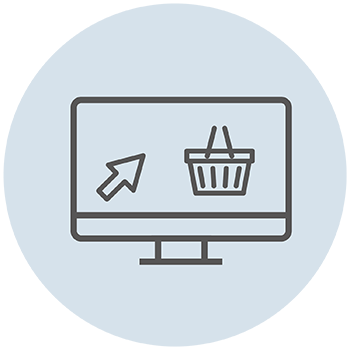 E-commerce platform
Our partnership with Lightspeed enables tenants who are interested in omnichannel marketing to introduce it to their organization. This e-commence platform is available to them free of charge for 12 months. Technology and technical support are included.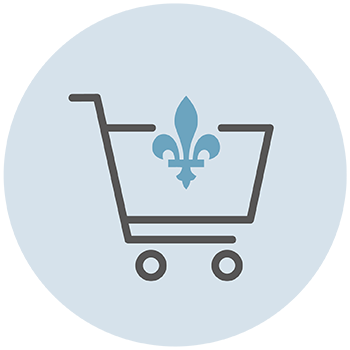 The Panier Bleu project
We are actively backing the Panier Bleu project spearheaded by the Ministère de l'Économie et de l'Innovation du Québec by contributing to the corresponding marketing efforts and logistics. This is yet another way for us to support tenants who are active in the province.
Holiday season fundraiser
Exceptionnaly in 2020, we made donations to community organizations that customarily organize fundraising activities at our properties during the holiday season but were unable to do so because the properties were closed due to the pandemic.
Properties managed by our partners
Our partners in Canada and around the world have pledged to support people who have been the most affected by the crisis through monetary gifts and donations of in-kind space and services.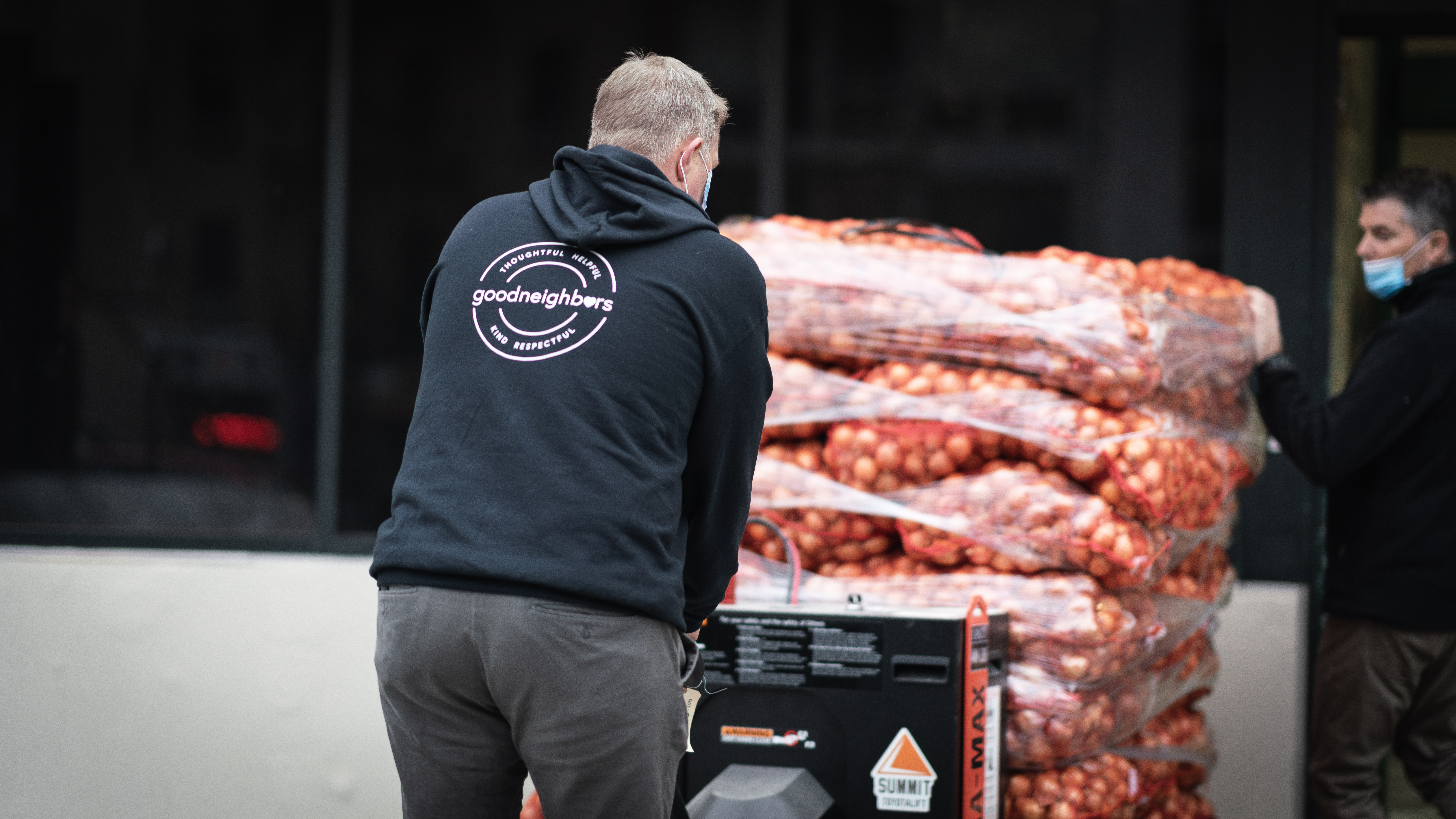 Feed food-insecure families
Distribution of 26,000 pounds of groceries, through the StuyTown Pantry initiative at Stuyvesant Town in New York City.
Distribution of 70,000 meals to relocated workers and construction site workers, an initiative of the Lodha team in India.
Use of kitchens at our shopping centres in Brazil to prepare food for delivery.
Collection of food and personal hygiene products to be distributed in drive-up mode in parking lots at our properties in Brazil.
Taking part in a marketing campaign to encourage tenants of our partner Ancar Ivanhoe in Brazil to donate to Açao da Cidadania, which helps populations in extreme poverty.
StuyTown's Good Neighbors, Stuyvesant Town/Peter Cooper Village, New York, United States
Support healthcare workers
Use of parking lots in Brazil for seasonal flu vaccination clinics so as to avoid hospitals that are overloaded by COVID-19 cases.
Use of space at shopping centres for blood drives in Brazil and Montreal (Montreal Eaton Centre).
Donation of 1,500 masks to New York City, an initiative of our partners at 1211 Avenue of the Americas.
Caregivers provided with access to 400 rooms at the Fairmont Royal York Hotel.
Rooms made available at the Golden Holiday Inn in Berlin for individuals required to self-quarantine.
Fairmont Royal York Hotel, Toronto, Canada