Our commitment
to the environment
CIBC Square, Toronto, Ontario, Canada
Achieve
net zero carbon

by

2040

We will achieve this commitment by implementing a robust action plan that will improve the energy efficiency and resilience of our assets.
Greenhouse gas emissions
Minimizing our environmental footprint includes adopting standards and obtaining environmental certifications.
Investing responsibly also means choosing sustainable projects to ensure the well-being and optimal development of communities around the world.
---
64%
of our portfolio holds a green building certification
(based on gross asset value)
-19%
Reduction in greenhouse gas emissions since 2017
---
Our targets
To help fight climate change, we have set ambitious goals to reduce our carbon footprint.
---
$6 billion
More low-carbon investments by 2025
(2020 as reference year)

-35%
Reduction in our carbon intensity by 2025
---
Stuyvesant Town/Peter Cooper Village, New York, United States
Waste management
Another way to decrease our impact on the environment is to reduce, recycle, compost and reuse solid waste.
---
61%
of materials are diverted from landfill at the properties we manage
96%
of the properties we manage offer a composting program
---
Environmental certifications
As a long-term investor, we know that certifications are important in driving the performance of our assets. Environmental certifications are increasingly valued as a tool to promote the value and quality of a building's construction and management, in addition to fulfilling the expectations of tenants, employees, business partners and other stakeholders. Through these certifications, we can ensure that our real estate portfolio meets recognized industry requirements and standards.
(non-exhaustive certification list)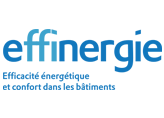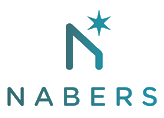 Jacques‑Parizeau Building, Montreal, Canada
Read up on our latest news
Community investment
The way we invest enables us to contribute to the economic and social vitality of the communities around us.