Architectural rendering of development project 60 Guest Street in the Boston Landing campus
In recent years, Ivanhoé Cambridge added another string to its bow by investing more extensively in the life sciences real estate market. This sector is currently experiencing significant growth, given the application of new technologies and ongoing innovation, as well as evolving health needs driven by changes in global demographics.
Since the onset of the global COVID pandemic, this sector has taken on even greater visibility and importance. Notably, many nations are exhibiting a growing desire to become more self-sufficient, rather than relying exclusively on supply chains abroad for many life sciences-related matters. Moving forward, the sector is poised to thrive worldwide as governments, entrepreneurs and the private sector look to expand on research, development, and laboratory infrastructure to facilitate breakthroughs across the scientific and health spectrum – from vaccines and drugs for personalized medicine to gene and cell therapies.
North America: spurred by the demographic curve
The North America life sciences market has been around for decades, with investment coming predominantly from government – the United States alone spends approximately 17% of its GDP on health – with a large part coming from private sector funding. The three most mature life sciences "clusters" or hubs are located in Boston/Cambridge, San Francisco, and San Diego, with newer clusters emerging in Seattle, Philadelphia, New York/New Jersey, and Chicago, among others.
North America's aging population is a powerful trigger for growing life sciences investments. In the major clusters, the rising number of FDA approvals for the medical pipeline is fueling public funding in this sector. However, increased interest from venture capital firms – mainly focused on the Boston and San Diego clusters – is an additional driving force. According to CBRE estimates, US venture capital funding in the sector hit a quarterly record of approximately $10B in Q1 2021, more than double the amount of Q1 2020.
The Asia Pacific landscape: tapping into talent
Investment in the Asia Pacific life sciences clusters in South Korea, Japan, Australia, and China has been mainly state-driven. However, India presents more of a hybrid model, with significant private investments in addition to public funding. Demographic factors are also at play in this region; it's estimated that APAC contains 60% of the world's population, of which a substantial proportion is aging.
Within APAC, India represents a highly attractive investment option for many pharmaceutical majors, as the country produces nearly half of all global vaccines. There's also a strong political will to develop indigenous medications to protect citizens by combatting diseases such as tuberculosis, which continues to account for ~250,000 fatalities per year in India alone. These factors, along with the ready availability of highly-trained, cutting-edge but lower-cost scientific talent, make India a nation where Ivanhoé Cambridge's diversified, robust strategy can be impactful.
Real estate expertise as an investment value-add
Life science developments typically fall into three categories: new developments, stabilized existing assets, and redevelopments/conversions. In the current context, multiple groups are jumping onto to the life sciences bandwagon; however, few players have the track record to properly execute these projects, which require highly specific infrastructure and technology. Among the major players, Lendlease is a particularly valued and trusted partner for Ivanhoé Cambridge. With this partner, Ivanhoé Cambridge's strategy centres predominantly on ground-up developments and selected redevelopments/conversions.
A major benefit to this asset class is its sticky tenant base. Once a facility's infrastructure is in place, companies will often immediately move into premises the previous tenant has just vacated. Given the high degree of re-usability in the life sciences sector, few modifications to the facility are typically required. This results in attractively low ongoing capital expenditures for investors. The sector also requires a high level of specialization given its distinct infrastructure characteristics, including taller ceilings, dedicated delivery areas, powerful HVAC systems, and more.
In India, the investment strategy focuses more on stabilized assets, with the impetus coming primarily from the intersection of cutting-edge talent with world-class skills working within a developing market. In this environment, the costs of conducting research using technology originating in North America and Western Europe and disseminating it globally are highly attractive to investors.
Partnering to deliver a global investment strategy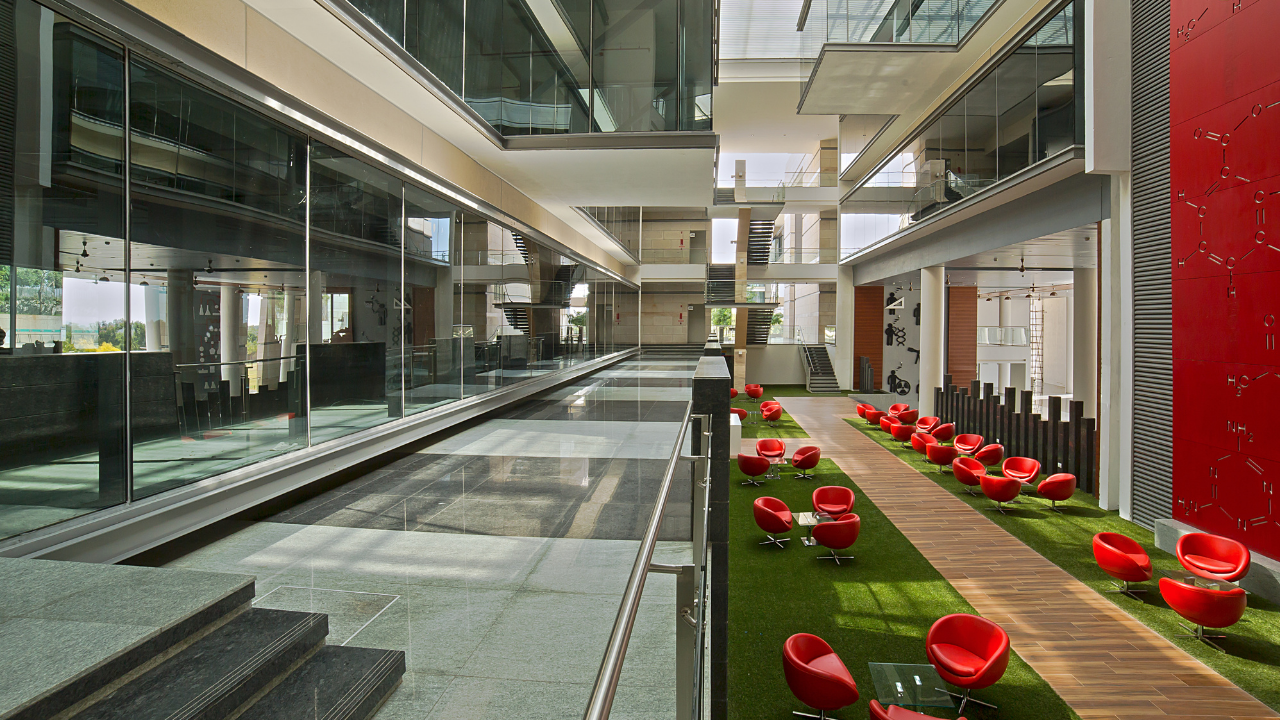 Currently, Ivanhoé Cambridge has invested in India's largest life sciences innovation cluster, Genome Valley in Hyderabad, India. It houses twenty thousand companies with two hundred thousand employees, the majority of which are trained scientists working on leading-edge technology ranging from drug discovery to patent filings. These researchers were actively working on vaccine discovery even before the onset of the COVID pandemic. This particular cluster has taken roughly two decades to mature, opening the door to institutional investors like Ivanhoé Cambridge.
In the same vein, Ivanhoé Cambridge recently entered into an agreement with Stockland for a stake in M Park Stage One, a $2 billion life sciences and technology precinct in Macquarie Park, Sydney, Australia. The development, which comprises three commercial buildings as well as a data centre, is expected to be completed in 2024.
In North America, Ivanhoé Cambridge has a dual direct investment and fund investment strategy. Investing in life sciences real estate funds such as BioMed offers a more diverse portfolio of assets and provides access to scale. These are particularly attractive benefits, as building a portfolio in this segment doesn't happen overnight.
Ivanhoé Cambridge's direct investment strategy includes leveraging the expertise and networks of major players in this segment. Thus, the company partnered with Lendlease to announce a 1.15-acre, state-of-the-art life sciences building with world-class, ultramodern amenities at 60 Guest Street, in the Boston Landing campus in Allston/Brighton, Massachusetts. The project, which seeks to meet the robust demand for specialized life sciences and research facilities in the Greater Boston area, is slated to break ground this spring.
Building on this initial partnership, a second partnership was recently announced with Lendlease to launch a new life sciences joint venture that will deliver state-of-the-art labs, offices, and manufacturing spaces in high-growth life sciences clusters across the U.S. Ivanhoé Cambridge will be the majority partner in the venture while Lendlease will lead development and oversee construction on all projects. Both companies will also incorporate their aggressive sustainability goals into this project.
With rising demand, a low vacancy rate, and less disruption compared to more traditional asset classes, the life sciences sector presents an attractive investment opportunity with a potential for strong long-term returns. These investments also further the company's ongoing commitments to increasing the wellbeing of the communities it serves and contributing to building a healthier, more sustainable future.